Commercial Waterproofing Services In the Bay Area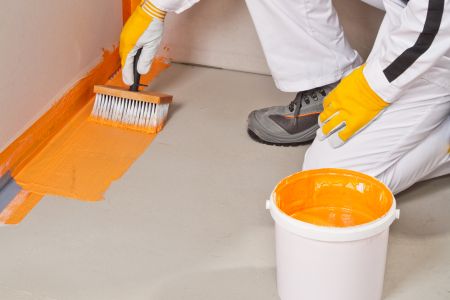 As a local Bay Area commercial contractor, we've completed all types of commercial waterproofing projects of all sizes. Our commercial waterproofing services are available to all types of clients in the entire Bay Area including HOAs, multi-family property managers, retail owners, commercial building managers, and corporate offices.
Whether you just need a small deck waterproofed for your restaurant or you need exterior waterproofing for a large apartment complex or commercial office building, we're the professionals who can give you the highest-quality results and a project which is completed on time!
Our Commercial Waterproofing:
Protective Exterior Coatings
Elastomeric Stucco Coatings
Commercial Deck Waterproofing
Concrete & Masonry Sealing & Coating
Basement Waterproofing
Commercial & Industrial Floor Coatings
Above & Below Grade Waterproofing
Facade Waterproofing
Specialty Coatings
Hot-Applied Waterproofing
Commercial Water Proofing To Protect Your Building
As an experienced commercial contractor, we've seen what a simple thing like rainwater can do to destroy a building. When water seeps into the building materials or gets inside your commercial building, the damage will only get worse the more time goes by.
Waterproofing protects your commercial building against water damage for some time, but it does need to be done again. The roof, exterior walls, deck, and basement are the most vulnerable areas to decay first when water damage sets in. Before you know it, the concrete starts to crumble, the roof leaks, the wood rots, mold sets in, the siding is damaged, and you've a load of repairs to make that could have been avoided.
If it's been some time since you've had the commercial waterproofing done, there may be some damage to repair first. Our professionals are experienced in repairs, waterproofing, and painting services, so we can give you an estimate which will cover everything you need. Call today!
Recent Articles
Tips On HOA Painting & Choosing Your Contractor In The Bay Area
Whether you're an HOA board member in the Bay Area or a property manager of town homes, your goal is to complete a successful HOA painting project with the right contractor. The planning you […]
Why Invest In Construction Repairs For Your Multi-Family Property
No matter what income range of tenants you rent to, the construction repairs for your Bay Area multi-family property are a worthy investment. Not only will your complex look marvelous to existing ten […]