Universe Painting & Construction: San Ramon's Premier Commercial Contractor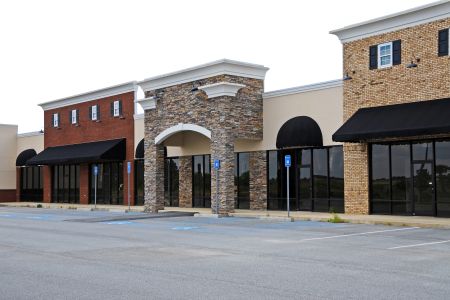 The professional services of Universe Painting & Construction can help your San Ramon business to get the one-up on your competition. We're your local commercial contractor who provides high-quality work and top-notch customer service you can depend on.
We have your repair and reconstruction services covered no matter how small or complex the scope of the work is. We're licensed, insured, experienced, and dedicated to our customer's satisfaction. If you're gathering proposals or estimates for a project you have in mind, call our San Ramon commercial contractors today!
Dedicated to Your 100% Satisfaction
Professional Quality Work That's Done Right
Experienced, Licensed & Insured
HOA, Multi-Family & Commercial Services
Siding & Trim Repairs
Our commercial contractors repair and replace all types of commercial siding in the San Ramon area. If your business needs a facelift, there's no better way to do it than by repairing all the exterior siding damage on the building.
Our professionals are here to help you make your business look as sharp as possible, let's get the siding & trim repairs done now! We can meet you at your location and speak to whomever you need us to to provide you with an estimate.
Deck & Balcony Construction
Loose railings, damaged concrete, and structural problems for your balcony make the entryway to your multi-family homes a dangerous place. If it's time to take care of some balcony repairs, you can depend on our commercial contractors who are highly skilled and well equipped to get the job done right.
Our professionals also provide deck construction and repair services for commercial and multi-family properties in the San Ramon area. We'll make sure all the work conforms to your HOA requirements and all building code regulations. If you're ready to get a competitive estimate for the work, contact us to get started!
Painting & Waterproofing
Peeling paint, damaged stucco, and rotting wood will only get worse over time. If you want to stop the decay on the exterior of your commercial or multi-family building in San Ramon, call us for painting and waterproofing service. We use high-quality products and can ensure your building is waterproofed against the weather.