Commercial Painting Services In the Bay Area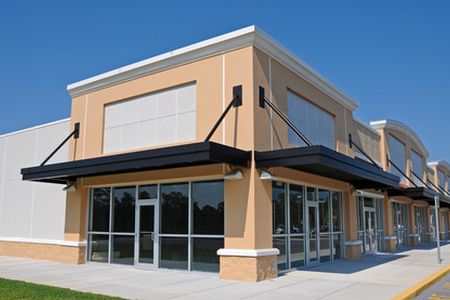 Universe Painting & Construction offers expert commercial painting services throughout the Bay Area. We offer interior and exterior painting for all types of commercial buildings and multi-family dwellings including restaurants, retail stores, warehouses, apartment complexes, shopping centers, and HOA buildings.
We use high-quality paints and materials to ensure you get the best finish possible. Our services cover all aspects of commercial painting from painting the exterior trim, siding, and railings to repairing and repainting the drywall, ceilings, and trim on the interior of your commercial building.
Let's set up an appointment today so we can meet with you to go over the details of the work you need. We'll offer you a competitive, upfront estimate and will make sure you're completely satisfied with our work.
Interior & Exterior Commercial Painting
Flexible Scheduling & Timely Service
Large Crew of Experienced Commercial Painters
Commercial, HOA & Multi-Family Services
100% Satisfaction Guarantee
Commercial Exterior Painting
We offer complete commercial exterior painting service for your commercial building in the Bay Area. We paint all types of exterior surfaces found on commercial buildings including stucco, brick, concrete, wood, steel, aluminum, iron, and composite materials. We use the highest quality paints which offer long-lasting protection for the surface we're painting.
With our decades of individual and combined commercial painting experience throughout the Bay Area, we're able to produce the highest quality results. We have the skill and equipment to take on all size jobs including the complete exterior repaint of large commercial, multi-family, and HOA buildings.
If there are corporate or HOA requirements involved, rest easy knowing we're here to ensure the project turns out right. We'll gladly work with your property manager, building manager, or anyone else who's responsible for the commercial painting project.
If you're looking for a Bay Area commercial contractor who'll treat you right throughout all phases of the work, give us a call to let us know where and when we should meet for a consultation and estimate. Our complete commercial exterior painting and waterproofing services include:
Commercial Deck Painting & Staining
Iron & Steel Railing Painting
Siding Painting & Repair
Exterior Trim Painting & Repair
Paint Removing & Stripping
Power Washing
Exterior Waterproofing
Wood Staining & Sealing
Recent Articles
Tips On HOA Painting & Choosing Your Contractor In The Bay Area
Whether you're an HOA board member in the Bay Area or a property manager of town homes, your goal is to complete a successful HOA painting project with the right contractor. The planning you […]
Why Invest In Construction Repairs For Your Multi-Family Property
No matter what income range of tenants you rent to, the construction repairs for your Bay Area multi-family property are a worthy investment. Not only will your complex look marvelous to existing ten […]