Universe Painting & Construction: Pleasanton's Premier Commercial Contractor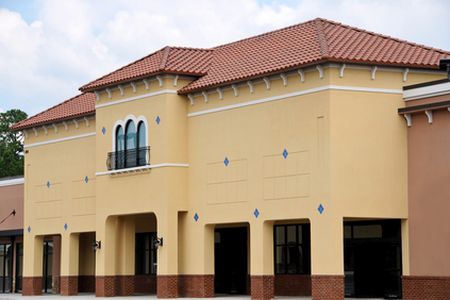 Have you been looking for a commercial contractor you can trust for repair or reconstruction in Pleasanton? Universe Painting & Construction is here to offer you the top-quality service you're looking for. We're your local specialists in HOA and multi-family repair and construction services.
Our wide range of services including everything from siding and trim repairs, deck construction, balcony repairs, painting, and waterproofing to full commercial reconstruction to help bring your building up to code and ensure it's safe and attractive.
Competitive Quotes
Great Customer Service
High Quality Work
Licensed & Insured
100% Satisfaction Guaranteed
Siding & Trim Repairs
Our commercial contractors offer complete siding & trim repair services in Pleasanton. Whether your commercial building is clad in brick, concrete, stucco, metal, wood, vinyl, or composite siding, we can repair or replace it for you. Let one of our professionals assess the damage to your siding and offer you an estimate for the work. Our quotes are very competitive and we back our quality work with a 100% satisfaction guarantee.
Deck & Balcony Construction
Deck construction and balcony reconstruction are two services must be done right for safety and aesthetic purposes. For example, if a commercial contractor repairs the concrete of an apartment balcony wrong, the work can result in a weakened two-story structure that's unsafe for your tenants.
At Universe Painting & Construction, we take our time to get the job done right whether we're building your new deck or repairing the balconies of your apartments. We never cut corners but can still complete the work on time and within the budget.
Painting & Waterproofing
An attractive multi-family home will always boost the morale of your existing tenants and help to attract good tenants who want to live in a nice community. To keep your building attractive, exterior painting and waterproofing is a regular necessity because it protects the building from our Pleasanton weather and the elements. Painting & waterproofing helps you avoid the pitfalls and expensive repairs associated with water damage. We can take care of these projects for you whenever you need to hire a reliable commercial painter.